Päätytuote Oy has been supplying tank ends and convex products to various branches of industry for over 30 years. The company was founded to meet customers' needs and the same passion to serve our customers remains today, three generations later.

Our values guide our actions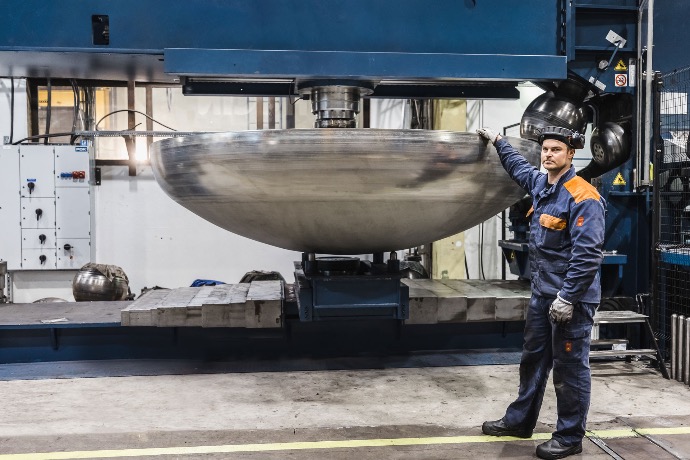 Respect
is our most important value
Sustainability
leads to sustainable development
Products
​to the customer's needs
Customers
is our most important partner
RESPECT
Respect to each others is visible in our daily life. We respect our customers and want to make all our expertise available to the customer. We want to serve our customers in the best possible way we can and our passion is to make customer to success. We design and develop products together with our customers as this is how we find the best solutions for them. We deliver quality products on time. We value long customer partnerships and want to develop our operations together.
We value the strong skills of our employees and want to develop our operations together. We also want to be a good employer and offer good working conditions. In our team each employee is valuable.
SUSTAINABILITY
Our values are guiding us in our everyday work and choices. We respect environment and community by making efforts, which are supporting sustainability and wellbeing.
In our community we support those people, who are in need of help. In each year we pick up certain theme and give our support.
In production we recycle all remaining metal material 100%. Also wood and cardboard packing materials are recycled. We try to minimize plastic waste by avoiding use of plastic packings and by recycling plastic.
PRODUCTS
Päätytuote Oy offers its customers metal cold forming in a wide range of shapes, tailored to the customer's needs. We use a range of different end-making methods, such as pressure pushing&turning and flanging, as well as deep-drawing presswork in complex products, to produce a wide variety of products.

CUSTOMERS
We serve customers in the fields of transport, technology, energy, food, chemical pulp industry and engineering, among others. For us customer is important partner and together we develope co-operation, leading to a long relationship.